Our team combines over 60 years' experience to offer residential & commercial energy solutions with the latest solar technology.
Customised & personalised service to meet your needs and save you time and money.
Our Range of Products
Best deals in the market combined with the latest Solar technology and highest energy rating product.

Solar Hot Water Systems
Our team combines over 60 years of experience in Solar heating solutions.
Eurosun's customised, personalised services & free technical recommendations saves you time by providing an honest & simple explanation of hot water product functionality and the best value for money options to meet your needs.

Solar Power Systems
Reduce energy bills & enhance property value with quality Solar PV systems.
Customised, personalised services & free technical recommendations save you time by providing easy & simple explanations of different solar panels, inverters, smarter meters and technical components to tailor-make the right & cost-effective solar PV system for you.

Energy Storage Batteries
Energy storage capacity maximises the efficiency of your Solar PV system.
Eurosun is currently researching the best value for money for energy storage solutions to offer you. Our team is working hard to present cost-effective energy storage solutions to meet home users' needs.
Our Range of Services
One of the best finance partners in the market combined with peace of mind installation & guarantee of emergency service support.
Finance Options
Speed up your sustainable home dream through competitive loan options
Brighte has a range of competitive loan options for all your home energy needs. From the Green loan for solar heating and energy systems to the 0% interest payment plan tailored to finance electrical, plumbing, heating improvements and much more.
Upgrade Services
Eurosun is the best partner to help you achieve the sustainable home dream.
You have heard that you should convert your gas/electric hot water system because it is environmentally friendly to go solar energy but you don't understand why? Our experienced team can save you time and money on finding the right solar energy solution.

New Improvement Services
Go Solar and save between 80 to 90% on your energy bills.
You heard about green energy but are you unsure how it translates into value for your new home? Eurosun can assist you to choose the right solar energy system that improves your home value and reduces carbon foot print.
Reviews
"Real People . Real Experiences"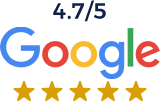 Peter Rowsthorn
Australian actor & comedian
Nathan Vardy
West Coast Eagles

"Great product. We replaced our Solahart with a Eurosun. We've got more hot water and the system is way more efficient than our old one. The guys did a great job installing. The CER confirmed the Eurosun was more efficient, too. Thanks guys!"
~
Sam P.
Western Australia

"Eurosun technician was a big help, give him a gold star from me!"
~
John Donaldson
Western Australia

"Clarke and Max came to the rescue with an emergency hot water unit tank when our's ruptured so we could continue to have hot water while we waited to have a new system installed. We now have a brand new hot water solar system with perfect temperature and pressure. Top people, top service. I would highly recommend!"
~
Rob Ramsay
Western Australia

"Eurosun unit has been on my roof for a couple of weeks now. It is an Australian company, and I cannot recommend Eurosun any more highly than right now: I love it!"
~
Peter Rowsthorn
Australian actor & comedian
Quality product with peace of mind installation speaks for itself!
Latest eco-friendly technology to meet your sustainable home dream: from Solar Hot Water systems, Solar Panels to Whole home water filtration solutions.
All you need in just one call: 08 9922 9333
Get in touch!
Do you have any questions about Eurosun products/services or want to request a free no obligation quote?
Fill in the form below and our friendly team will be in touch shortly or ring us to discuss your needs.
Acknowledgement of Country.
'We acknowledge that the land we work and live is part of the traditional lands of the Nyoongar people and that we respect their spiritual relationship with their country. We also recognise their continuing connection to land, water and community and pay respect to Elders past, present and emerging.'